Podcast: Play in new window | Download (Duration: 42:21 — 43.6MB) | Embed
Subscribe: Apple Podcasts | Google Podcasts | Android | RSS
With spring break a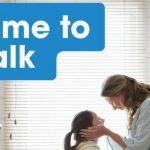 nd kids finally getting out and hanging out with friends with COVID-19 restrictions lifting and vaccinations readily available, experts say now is the perfect time for parents to talk to their teens about underage drinking.
2News Heidi Hatch is helping to facilitate the dialogue by discussing underage drinking prevention with special guests Rob Timmerman and Lt. Jeff Adams from Parents Empowered in a easily accessible podcast that can be listened to as a family.
The podcast is offered quarterly to help parents understand the ramifications of underage drinking, how to prevent it and how to talk to their children about it because studies show that kids are listening.